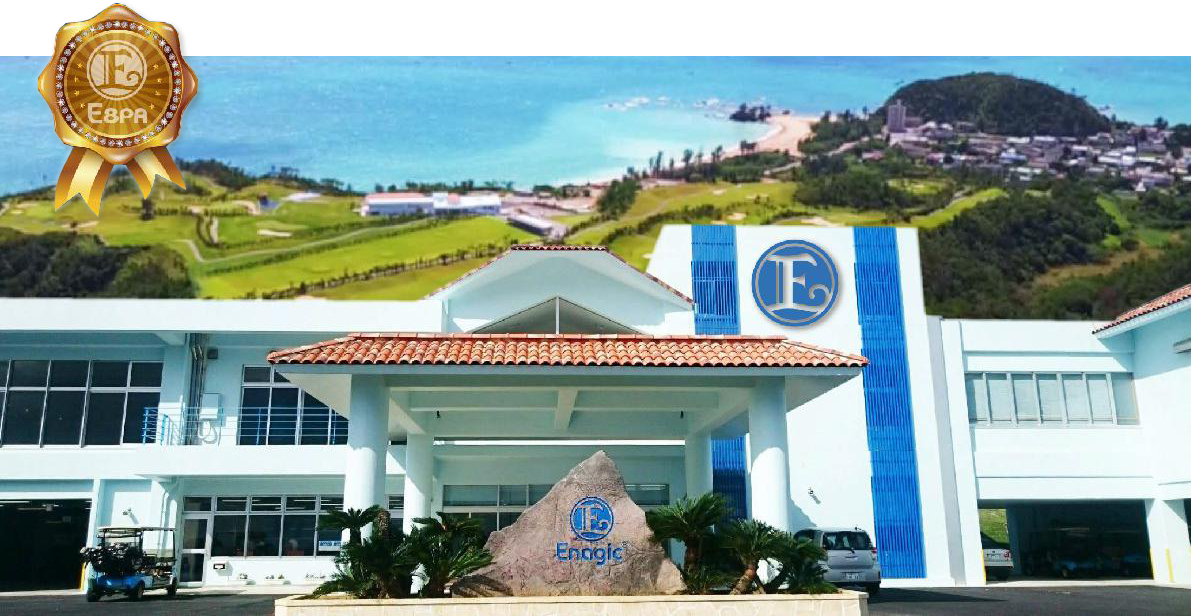 Enagic Proudly Introduces the E8PA Resort and Training Center Facility Pass!
Yet again, another DIFFERENCE about the company YOU belong to; ENAGIC! Our very own exclusive members-only Resort and Training Facility in Okinawa, Japan. Imagine how much YOU'LL enjoy a few days relaxing here, training here, playing golf here, lounging in the hot spa here, and making GREAT friends here!
So get YOURS today. We look forward to getting your submissions to marketing@enagic.com (* Note, pls don't worry about all the "what if" questions for now.")

---
CERTIFICATIONS
Enagic International is certified to ISO 9001, ISO 14001, and ISO 13485 for quality control and environmental management, to the Water Quality Association Gold Seal for product certification, and a member in good standing of the prestigious Direct Selling Association.